COMING SOON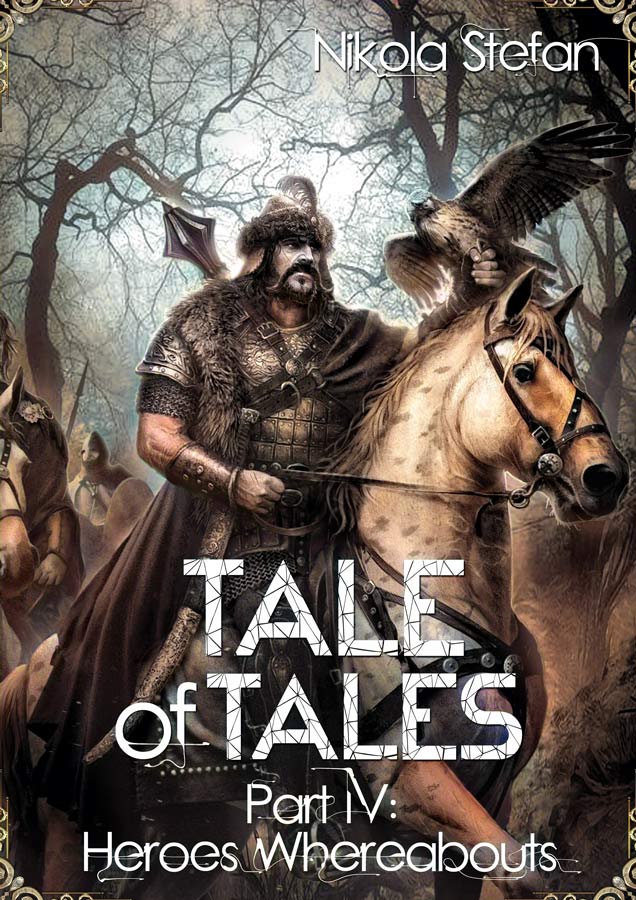 Part of the
Tale of Tales
series:
Tale of Tales – Part IV – Heroes Whereabouts


* Tale of Tales is a high/epic fantasy saga based on the motifs of ancient myths, legends, and forgotten fairytales * Buy direct 👇

*Limited time 50-66% off (until release date)! 👆
The exciting fourth novel of the epic high fantasy saga grounded in enchanting folk tales and mythology. If you like chilling suspense and thrilling twists, don't miss the alluring Tale of Tales epic fantasy series!
The strange companionship is divided. War is looming ever closer. Outlandish powers grow. But magic… magic never sleeps.
A tale of folk fairytales and myths, of swords and sorcery and mythical beings – a unique story of dark times and unsung heroes who may light your way.
Part Four, Heroes Whereabout, is the fourth book of Nikola Stefan's Tale of Tales, an epic fantasy adventure saga based on the motifs of ancient myths, legends, and forgotten fairy tales. Written with adult audience in mind, it is suitable for all ages in the tradition of the greatest narrated epics and classic fantasy books, and will ignite the imagination of any avid fantasy reader.
Pre-purchase Heroes Whereabouts NOW to save up to 66% before continuing your amazing adventure!
Available on:
October 1, 2024
Genres:
Excerpt:
"As a child, I heard many ancient tales about him, although I cannot remember any of them now. I remember only the fear. For, you know, Baš-Čelik is the name that witches use to scare their children."
---
Also in this series – Buy direct 👇

This is the upcoming book (October 2024) in the Tale of Tales epic fantasy series 👈 (Amazon link) – animated cover below ⬇
Subscribe to the Newsletter or sign up here for a better chance to receive an Advance Review Copy* of this book in the series and be among the first to read it prior to its publication!
READ MORE
---
(*With your pledge to write a short review on the release day)
COLLAPSE
---