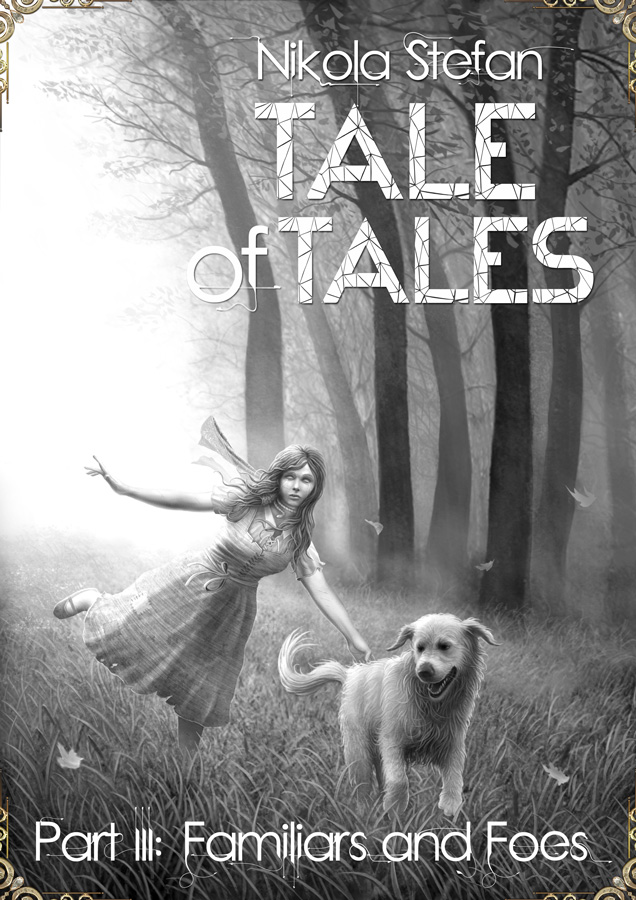 Part of the
Tale of Tales
series:
Tale of Tales – Part III – Familiars and Foes


* Tale of Tales is a high/epic fantasy saga based on the motifs of ancient myths, legends, and forgotten fairytales * Buy direct 👇

*Limited time 50% off (until release date)! 👆
Who are the true allies, and who are the enemies? A group of adventurers is on the brink of destruction, and the party members have some hard decisions to make.
A tale of folk fairytales and myths, of swords and sorcery and mythical beings – a unique story of dark times and unsung heroes who may light your way.
Book Three, Familiars and Foes, is the third part of Nikola Stefan's epic adventure Tale of Tales series. The book series features leading characters of various ages and, although written with adult and young adult audiences in mind, it is, in the tradition of the greatest fantasy epics, suitable for all ages.
Pre-purchase Familiars and Foes NOW to save 50% before continuing on your amazing adventure!
Excerpt:
The dragon inside awakens only when the direst of ages come – in some peaceful time one could spend a whole life without its ever awakening. Alas, we do not live in such a time…
---
Also in this series – Buy direct 👇

Upcoming book (October 2023) ⬇
Subscribe to the Newsletter to be eligible for a FREE* ARC of this book prior to its publication!
(*With your pledge to write a short review on the release day)